Amazing Benefits Of Arabian Jasmine For Skin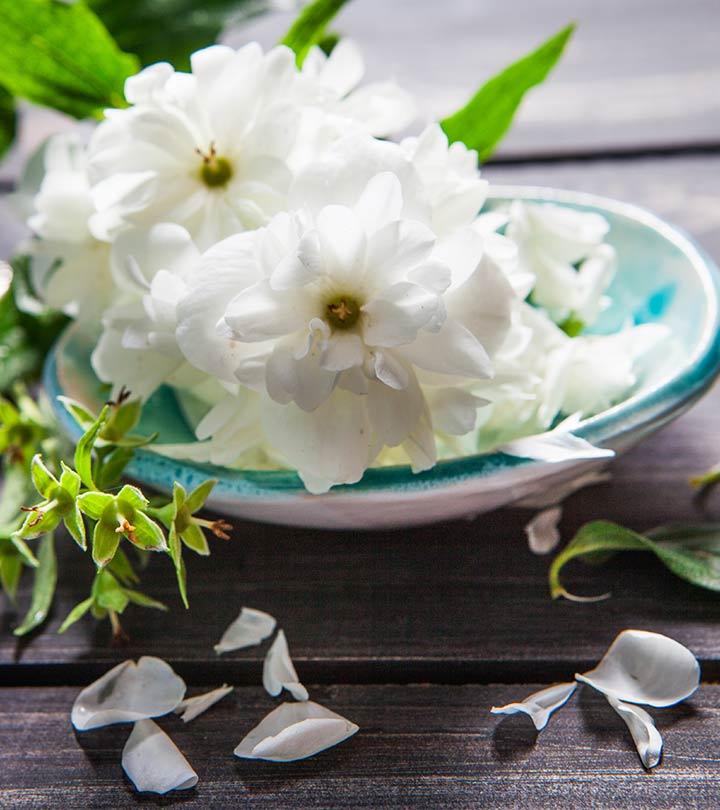 Skin Benefits of Arabian Jasmine
Who doesn't want to have a skin that is beautiful, glowing and flawless?I bet you have tried every product out there in the market only to regret later that you spent a fortune on cosmetics that didn't work. Why don't to switch to a natural ingredient for a change? Yes, Arabian Jasmine, it is! But always blend jasmine with other carrier oils. Although Jasmine is safe, it's advisable to use it after mixing it with avocado, sweet almond, jojoba, or coconut oil.
Softer Skin
Longing to have a soft and smooth skin?
Add a few drops of the oil extracted from jasmine to your bath water. Soak yourself for 10 minutes for an in-bath moisturizer, and see the results for yourself. Or, you can mix jasmine oil with a little aloe vera lotion and apply it on your skin and leave on for a moisturized, soft skin (2). Believe me; you will feel just wow after a bath!
Natural Deodorant
By now it's common knowledge that even the most pricey deodorants in the market won't last beyond a period. Try Jasmine, will you?
Why Does It Work
The flower as well as the essential oil has ketone in low concentrations. This, in turn, gives it a warm, yet mild fragrance that makes it a natural deodorant option
Eases Skin Troubles
Jasmine, when used as a tea, is known to be an effective cure for scratches, wounds, and cuts (4). It is also an effective home remedy for rashes and redness caused by sunburn. Jasmine juice is an effective cure for corns too.
Toned, Scar-free Skin
Crushed jasmine flowers or jasmine oil, when used along with petroleum jelly or coconut oil, helps to ease stretch marks and scars. It also tones and soothes dry skin and retains the skin's elasticity
 Safeguards Skin
You already know that the essential oil extracted from Jasmine can keep your skin moisturized and hydrated. Did you know that it can also heal the post acne marks? This way it can protect your skin from the cruelties of the weather too.