Best Benefits Of Olive Oil (Jaitun Ka Tel) For skin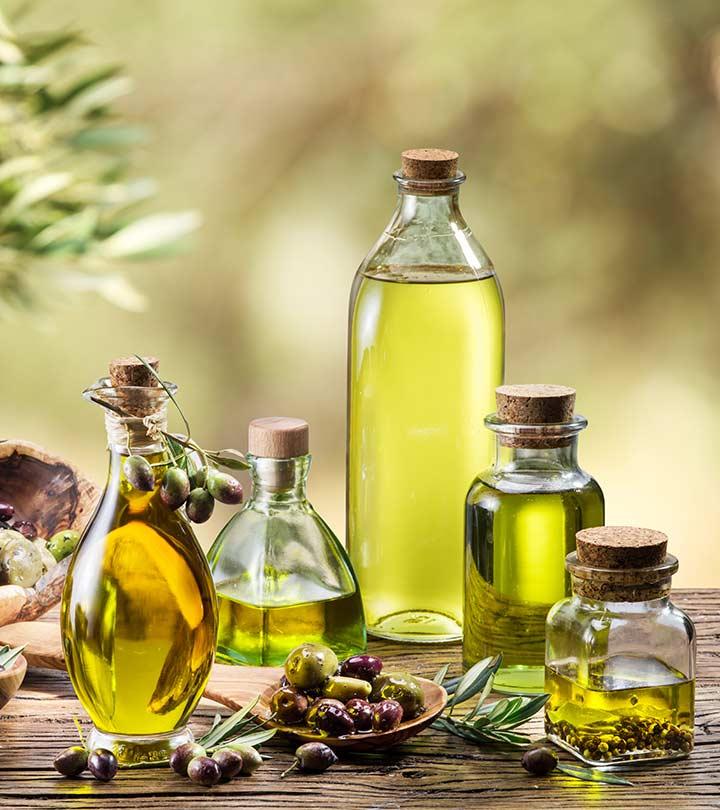 Skin Benefits Of Olive Oil
You are watching a video on YouTube when up pops an advertisement where a celebrity is bragging about her favorite skin cream while convincing you how it worked for her. And you rushed to a cosmetic shop to buy the cream, only to realize it is wildly expensive. What if we told you olive oil offers the same benefits as some of the costly cosmetic products in the market?
Here's why you should prefer olive oil over all the chemical-laden skin creams in the market.
Moisturizes Skin
Before we proceed, I have a few questions in mind.
Do you religiously go for an in-house moisturizing session after every shower?
Do you finish a bottle of body lotion within a month?
Are you willing to experiment with some natural product in place of your regular branded lotion? A solution that will last longer without as many side effects?
If you replied in the affirmative to at least one or all of my questions, go for olive oil.
This oil contains a good amount of vitamin E, an antioxidant that protects the skin from various external factors like the harsh sunrays or the wind (1), (2). The light texture of olive oil makes it a perfect non-sticky moisturizer that stays for long and suits all skin types
What You Need
1 spoon of extra virgin olive oil
What You Need To Do
1. After you have showered, leave your skin a little damp and massage the olive oil onto your face.
2. Leave it on for about 15 minutes, and then wash off with lukewarm water.
Note: If you have dry skin, apply the oil to your face before going to bed, and let it stay on overnight. You can remove the oil in the morning with the help of a gentle face wash and some warm water.
 Helps Remove Makeup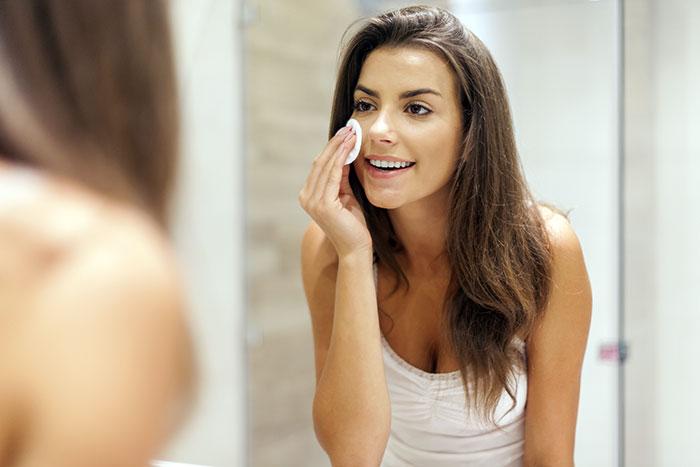 Are you in a dilemma over your makeup remover brand? Don't fret.
Virgin olive oil is an easy and comparatively cheap alternative to market brands. Besides, where can you find a product that does the job without harming your skin? I always recommend natural remedies as I have sensitive skin that suffers blisters or rashes if there's the slightest variation in the products.
 Improves Skin Health
When it comes to beauty, most of us swear by natural ingredients. All we want is a glowing skin. No matter how many creams are there on your shelf, for a quick fix, we always reach out for a fruit pulp or a vegetable juice extract.
Has Anti-Aging Properties
As you age, your skin starts to sag and develop wrinkles. You can delay these signs of aging with olive oil.
As A Lip Scrub
We live in a world of Instagram and Facebook, where we proudly post our selfies, showing off our pout. And if it has to be a pretty picture, you might as well take care of your lips.