Amazing Benefits Of Whole Wheat (Gehu Ka Aata) For Skin,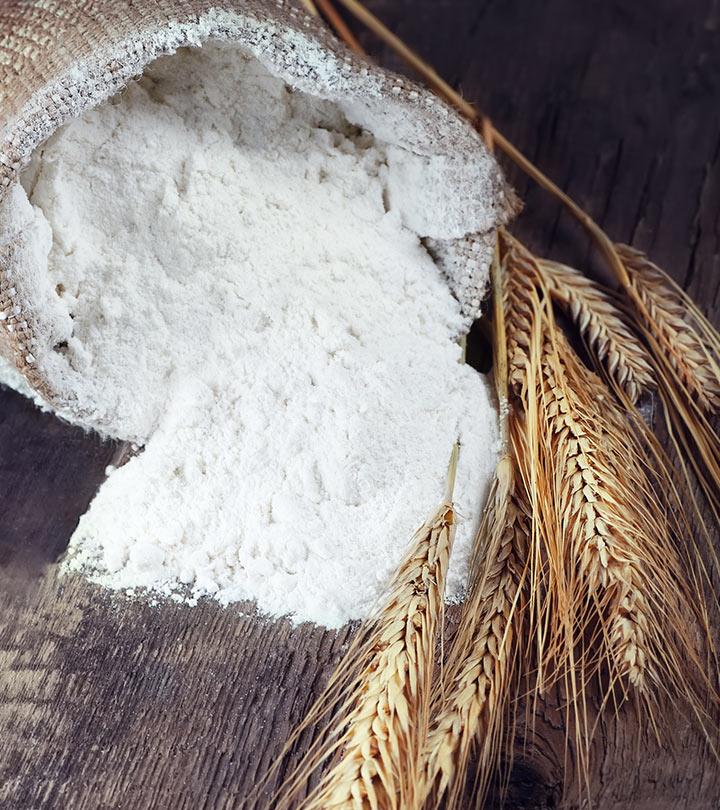 The benefits of whole wheat have been known for years. But, its health benefits depend on the form in which you are consuming it. Processed wheat does not contain the best parts of the grain. During the processing of the grain, 40% of its original content is removed, making it less nutritious.
100% whole wheat food contain the wheat germ and the bran. So, when you eat the whole wheat food, you gain the many wonderful health benefits that come with the grain. Whole wheat in its original form is one of the richest sources of dietary fiber, manganese and magnesium.
Skin Benefits Of Whole Wheat
Whole grain foods, including whole wheat, are well-known for the many amazing benefits that they provide to the skin. The grains are unrefined and contain all the essential nutrients that contribute to beautiful and healthy skin. Let us take a look at some of the ways in which whole wheat flour benefits your
Provides Beautiful Skin
Who does not want beautiful, radiant skin? Well, with the whole wheat foods, you can get just that! The Vitamin E and zinc present in whole wheat will give you beautiful, healthy and glowing skin.
Protects Against Sun Damage
The antioxidant properties of whole wheat protect your skin from the damaging effects of the sun. It also protects the skin from other environmental damages.
Provides Nourishment
The selenium present in whole grains, including whole wheat, does amazing things for your skin. One of the skin benefits you gain when you eat whole wheat is nourished skin that is made possible by the antioxidant properties of selenium
Promotes Skin Elasticity
Selenium is a mineral that offers wonderful effects to your skin. Acting as a natural anti-aging agent, selenium offers you a radiant skin. It also retains your skin's elasticity.
Whole wheat has rich fiber content, which helps cleanse your body by removing harmful toxins. When these toxins are removed, your skin becomes less prone to acne breakouts.
Prevents Skin Cancers
The selenium found in whole wheat and other whole grains is believed to protect you from certain skin cancers.